Quality Alfalfa Kentucky Nationwide
hay
When you demand the best feed for your animals, you come to us!
Quality Alfalfa Kentucky National
hay
When you demand the best feed for your animals, you come to us!
Premium Kentucky Grown Packaged Forages
When feed quality matters most, look to our high-quality packaged alfalfa and other forage products to keep your animals at their peak

Situated in far Western Kentucky, our farming operations are located in the heartland of agriculture.

Producing high-quality forages requires dedication to intensive fertility plans, but also focus on sustainable agriculture practices.

Engaging the latest in forage technology from John Deere to ensure timely harvest and preserve quality & nutrients.
It's not just about making hay, it's about giving your crop the attention it deserves to responsibly produce nutrient-rich forage.


FeedPack™ Boxes NEW
Experience the efficiency of neatly packaged forage products for small-animal feeding.
High Protein
Averaging over 20% crude protein, our alfalfa hay can sustain performance animals.

Order our high-quality forage products directly from our farm and online with ease.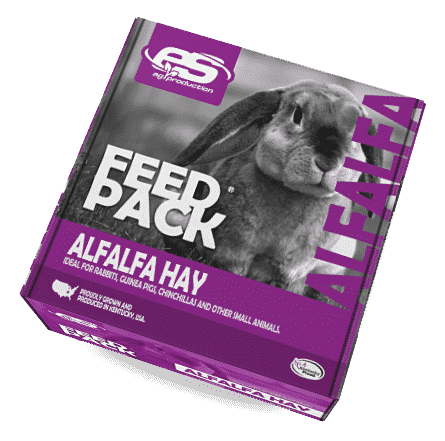 Improved Varieties
Gain quality from improved characteristics, such as low and reduced lignin content.

WEED & INSECT FREE
Our intensive management plan promotes a forage that is free of weeds and harmful insects.
Average forage quality results from harvests in 2019, reported by Analab in Fulton, IL
For larger operations where you need to feed many animals, such as performance horses or dairy cattle, traditional 60 lb. small-square bales are available for bulk purchasing.
Ideal for horses, cattle, goats, and sheep.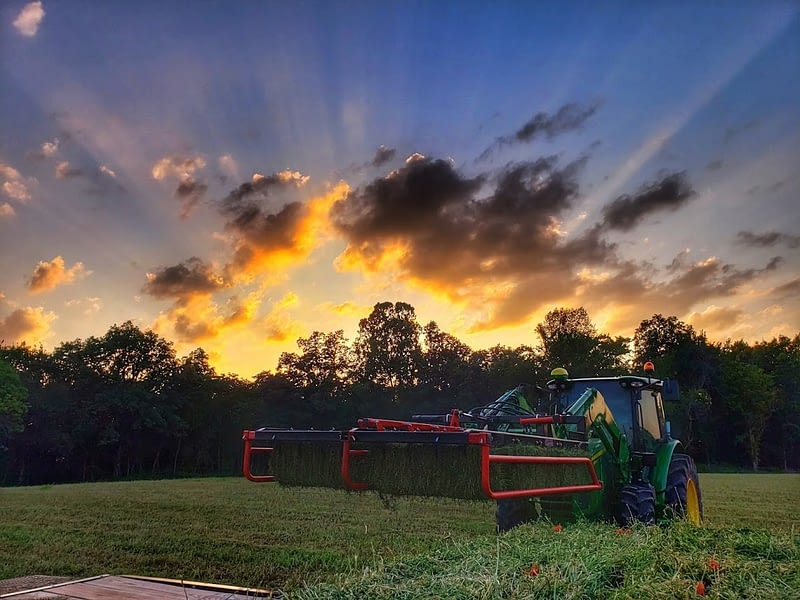 It is no secret that there are many different preservatives and additives marketed for use in dry hay and some with crossover benefits when applied to haylage/baleage; there are also various modes of action for these different additives. We aim to settle on one specific preservative to use on our alfalfa which will be packaged as dry hay and primarily marketed to the equine industry.
QUALITY AND SUSTAINABILITY DRIVEN BY
"This is by far the best texture and softest alfalfa hay that I have seen yet this year."
"They love it and are quite miffed that I'm only giving them small amounts at a time!"
"The horses love it! It helped support one of our sick horses back to full-health."
If you would like to learn more about our products, purchase direct, inquire about leasing your farmland, or become a dealer don't hesitate to reach out — we'd love to hear from you.
Located on Gage Road in La Center, KY, USA
+1 (270) 908-4118
If you would like to become a dealer for our forage products, reach out to us.
Start Selling Quality Forages
Are you interested in selling our high-quality packaged forage products in your store?  Competitive wholesale pricing is available nationwide.

Connect with Elwoh Solutions on RangeMe to view our latest and upcoming forage products, and gain insight into nationwide distribution and retail partnership possibilities.
Experience our Forage difference today!
Make the switch today and see how your animals perform with our Kentucky grown forage products.