In addition to our high-quality hay & forage production operation, Elwoh Solutions also offers a variety of agricultural and farm-related services at the same quality and standard that we demand for our own production.  Whilst we do normally charge for our services, we're always willing to help other local producers in their time of need.  If we can be of assistance to your operation, don't hesitate to reach out!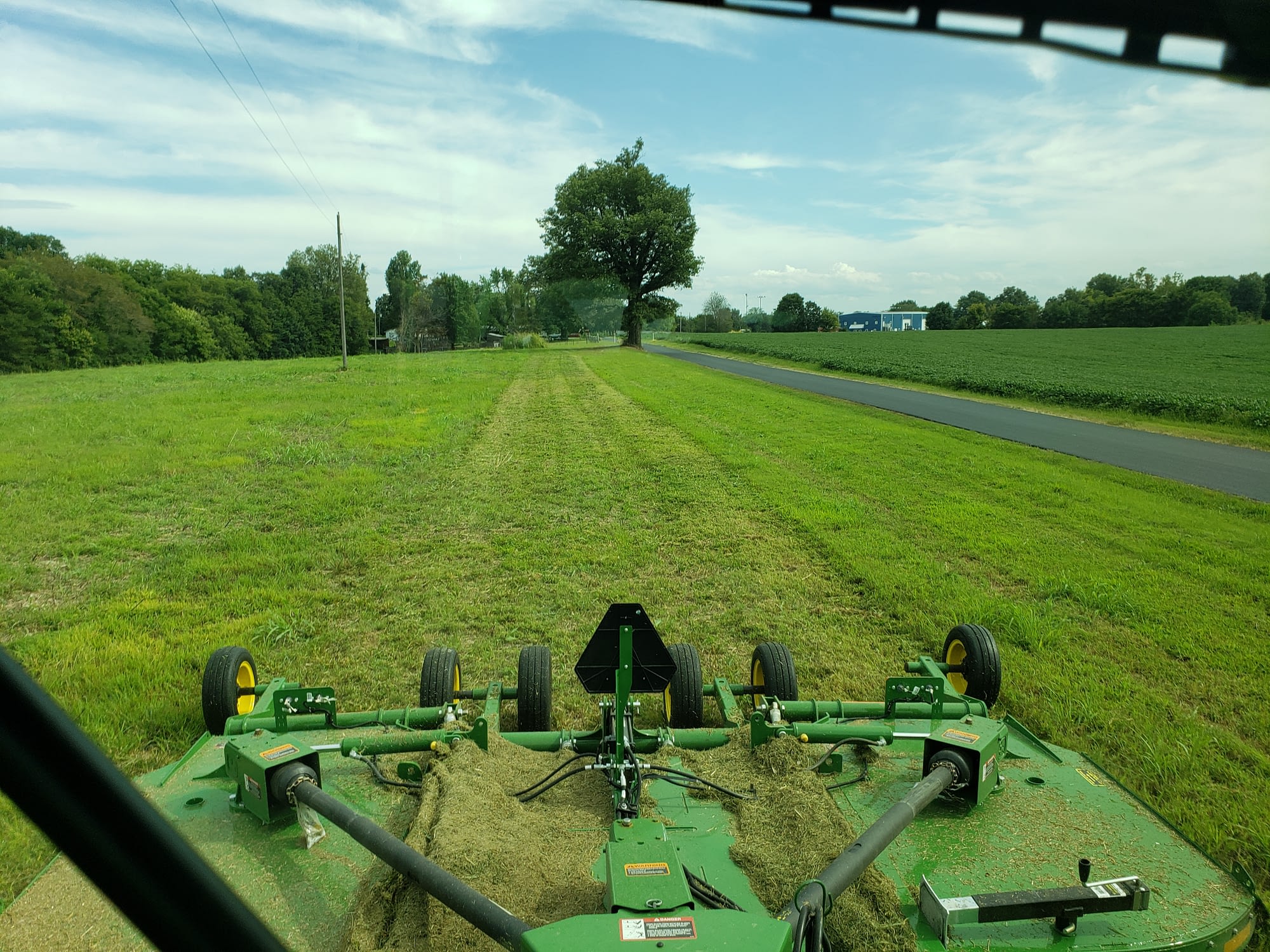 Whether you're mowing established pastures for weed management, or annually mowed CRP land, we can tackle the job with ease using our 15-foot wide batwing mower.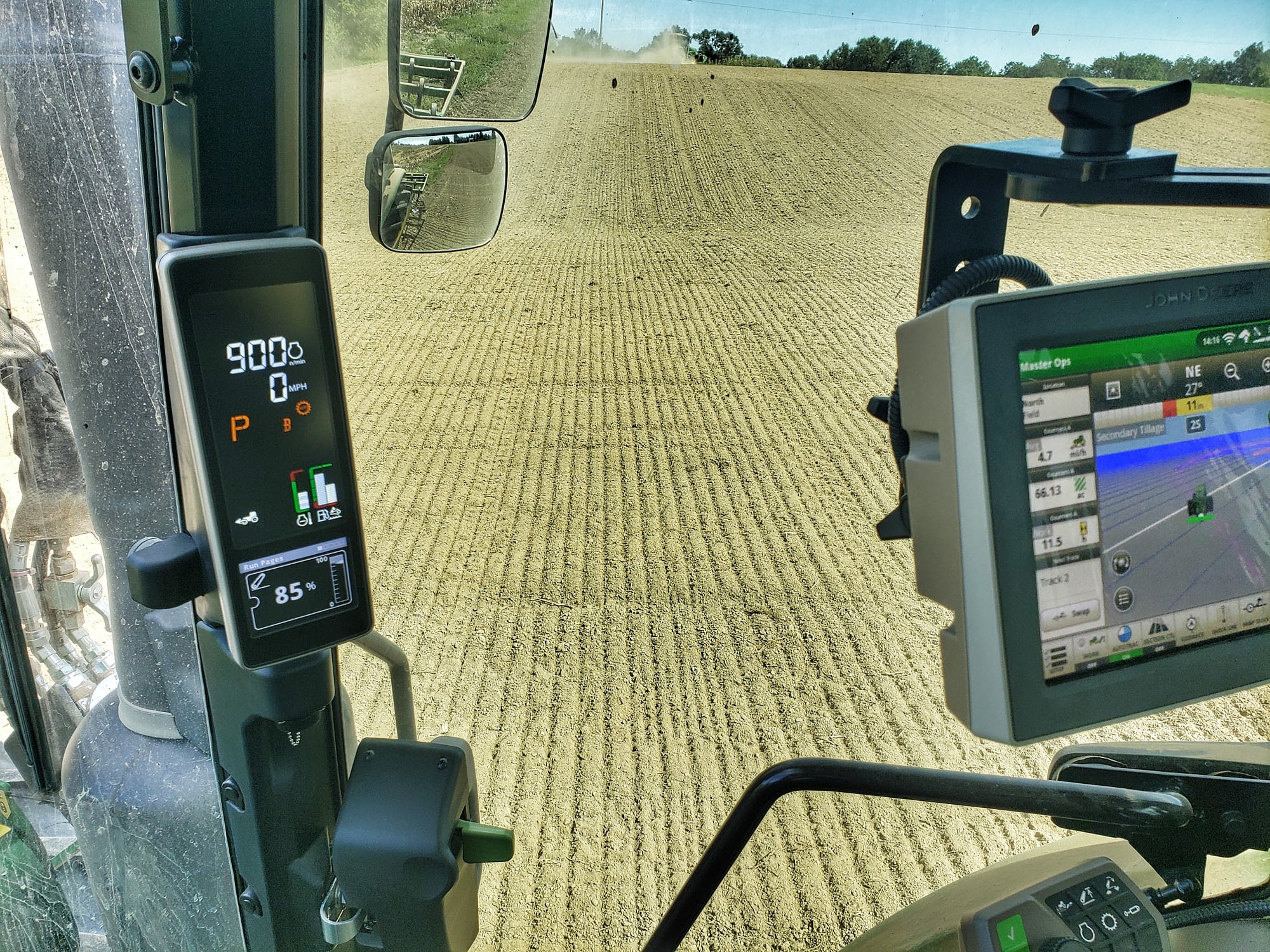 Using the latest in precision agriculture paired with a conventional or no-till capable conservation seed drill, we are able to renovate pastures and waterways with ease, while ensuring good seed-to-soil contact.
Running all new John Deere Hay & Forage products, we are able to efficiently cut, condition, and package grass and legumes into packaged stored forage small-square bales.
Precision Operations
Utilizing the latest in John Deere AMS products, such as the Starfire 6000, AutoTrac and Rate Controller 2000 we are able to ensure proper coverage of operations with a high level of efficiency whilst also being able to variable rate apply in certain situations -- all while having proper field documentation.
Tillage & Seedbed
For conventional tillage based seeding, stand establishment success is only possible with a properly prepared seedbed that is free of large clods and firm. Our equipment is well suited for smaller pasture and seeding operations, giving focus to breaking compaction layers, properly incorporating fertilizers, and leaving behind a smooth finished seedbed ready for seeding.
Forage Conditioning
Custom hay mowing, conditioning, and baling starts with our roller powered John Deere MoCo Mower-Conditioner, which provides a superior cut and speeds drying as well as nutrient retention by cracking the forage crop to promote faster drying.
Custom Bush Hogging
Whether you require mowing pastures for weed control or annual mowings of Conservation Reserve Program (CRP) land, we can likely help with our 15-foot batwing. We do NOT provide land clearing services, however. Any mowing operations will be exclusive to previously maintained property free of obstructions.
Let us know about your project